2016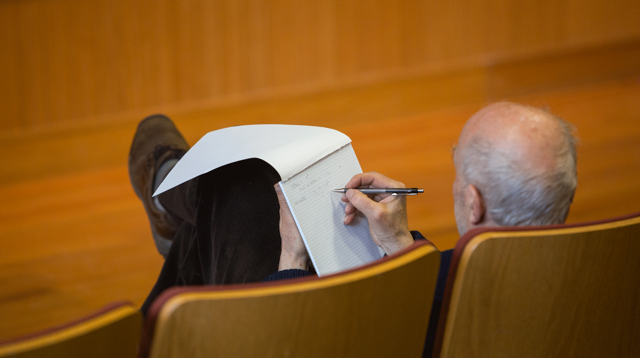 Upload Letter of Recommendation
Bourgain Conference Application
Workshop on Homological Mirror Symmetry: Methods and Structures
Mon, 11/07/2016 - 09:00

to

Fri, 11/11/2016 - 12:30
The fall workshop will focus on core questions of homological mirror symmetry, and how it interacts with the more general picture of mirror symmetry.
Organizers:
The workshop is organized by Paul Seidel (MIT) and Nick Sheridan (IAS).
Speakers:
Mohammed Abouzaid, Kenji Fukaya, Sheel Ganatra, Fabien Haiden, Daniel Huybrechts, Hiroshi Iritani, Ailsa Keating, Emmy Murphy, Lenny Ng, Alex Perry, Nick Sheridan, Ivan Smith, Zack Sylvan, Dmitry Tamarkin, Jingyu Zhao,
Workshop on Thin Groups and Super Approximation
Mon, 03/28/2016 - 09:00

to

Fri, 04/01/2016 - 13:00
Analysis and Beyond
Sat, 05/21/2016 - 09:00

to

Tue, 05/24/2016 - 17:00
Workshop on Flows, Foliations and Contact Structures
Mon, 12/07/2015 - 08:00

to

Fri, 12/11/2015 - 12:00
This workshop is part of the topical program "Geometric Structures on 3-Manifolds" which will take place during the 2015-2016 academic year at the Institute for Advanced Study.  This workshop will focus on the relations between flows, 2-dimensional foliations, and contact structures on 3-manifolds.
2016 Program for Women and Mathematics
2015
Pages